Here at Bathroom Studio Design, we are experts in bathroom design in London. A common worry we hear from our clients is the size of the intended bathroom. Especially, when it comes to en-suite installations. Many find a lack of space frustrating when it comes to designing their new bathroom. If this sounds like you, don't worry! We have put together a short blog of space saving ideas for your new bathroom design.
4 Top Space Saving Tips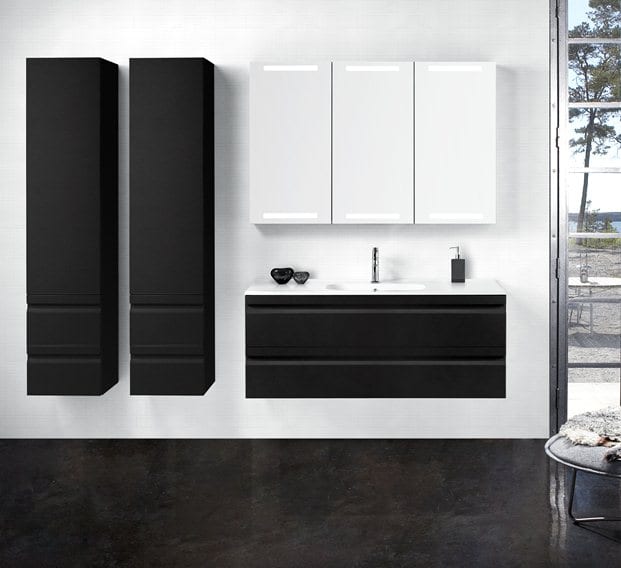 Wall Hung Fixtures
Having wall hung bathroom fixtures and furniture gives a more spacious impression. Leaving a more open floor space makes the room seem larger and less cluttered. From wall mounted storage units to a "floating" toilet, levitating your bathroom away from the floor gives a spacious illusion. Visit the Bathroom Studio Design Showroom in Brentwood today and browse our range of Dansani wall hung bathroom furniture.
Corner Sink
Reducing the size of the washbasin is another great way to save space in your bathroom. Furthermore, if you have an awkward corner in the room this is a great way to utilise an area that would have otherwise been wasted. Corner sinks/washbasins can be installed both with and without a storage unit. Therefore, freeing up more space for the rest of your furniture.  Villeroy & Boch have an attractive range of timelessly designed corner sinks. The Subway 2.0 collection offers a selection of hand washbasins in various sizes and colours. Book a design appointment at our Brentwood showroom for more advice.
Short Projection Toilets
Short projection toilets are an ideal solution to the smaller bathroom design. The depth of the toilet is reduced in comparison to a standard design. Therefore, it does not protrude out as much and again providing more floor space in the room.
Here at Bathroom Studio Design, we recommend the Villeroy & Boch Subway Compact Wall Hung WC.  With concealed fixings for a minimalist finish, this toilet is a popular choice from a prestigious brand.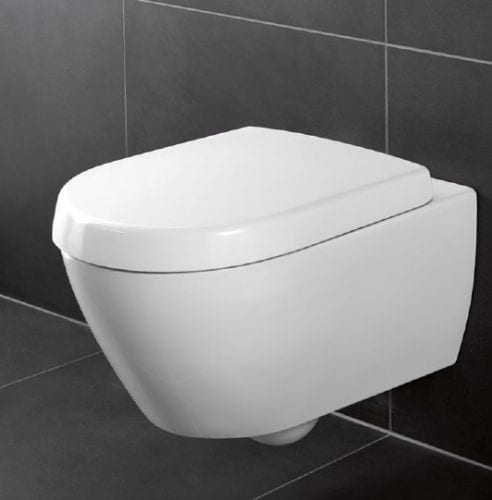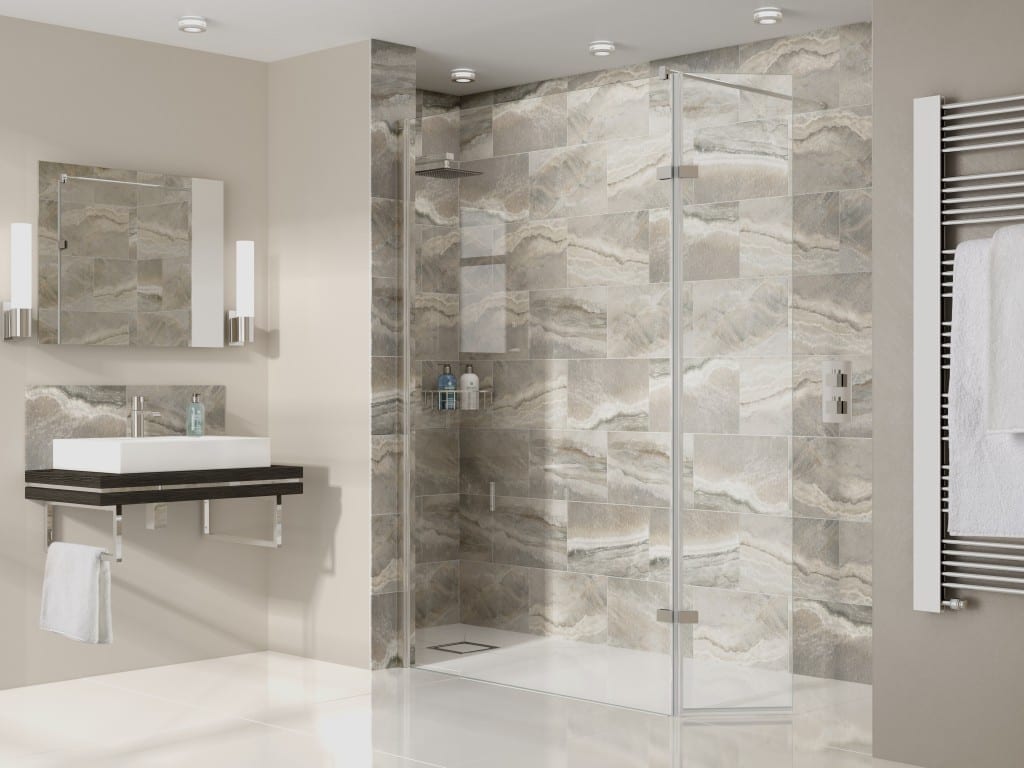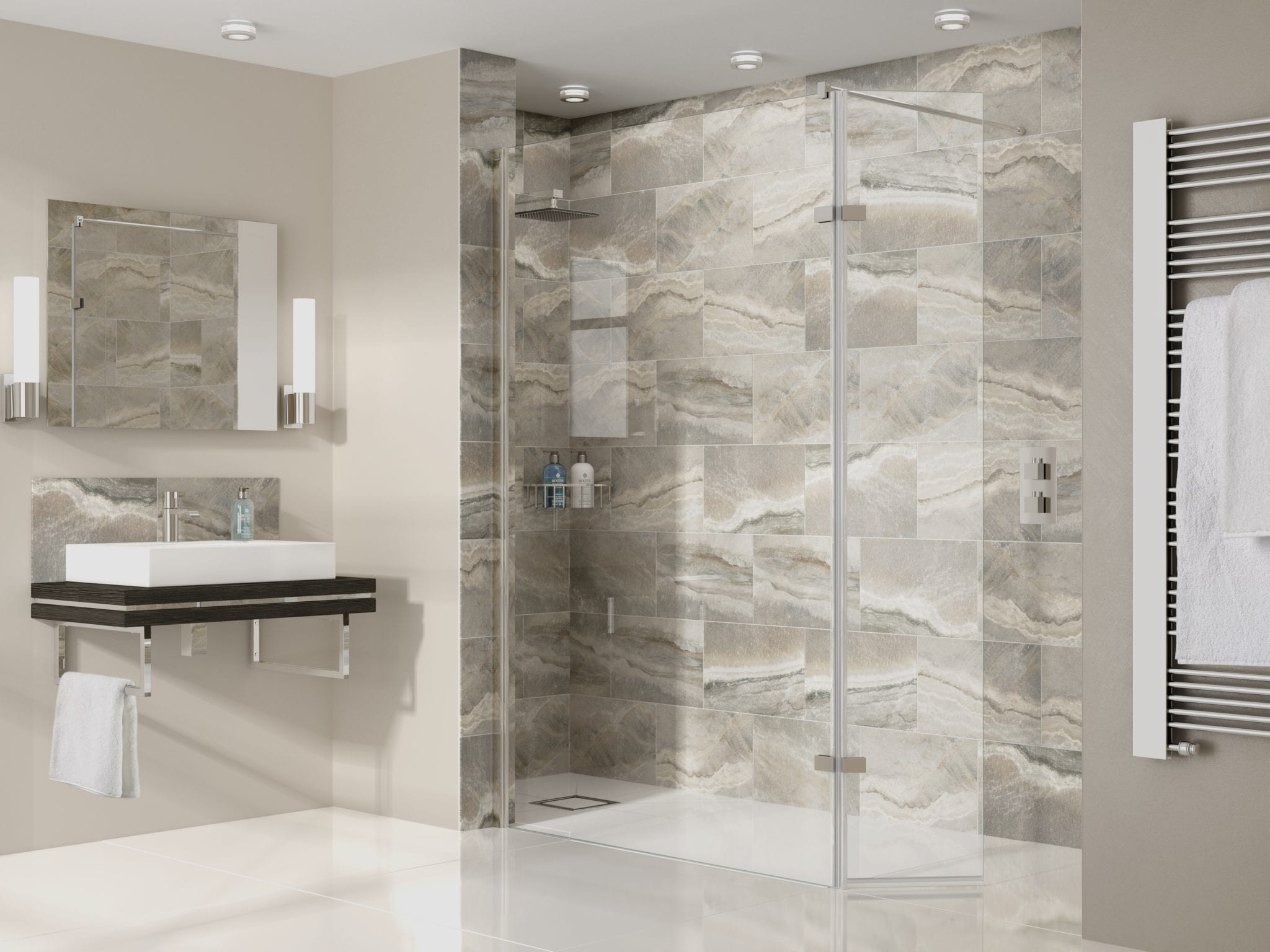 Floor Level Shower
A floor level or curbless shower offers a sleek minimalistic finish in any bathroom. More so in smaller bathrooms. Having a seamless entrance to your shower will provide a feel-good effect from a no barriers bathroom. In addition, floor-level showers are a fantastic way to future proof your bathroom. The time will come for us all where those minor steps become troublesome. Having a floor-level shower provides accessibility for all users. We stock a range of Hansgrohe and Aqata shower's, accessories and enclosures.
Get Help with Your New Bathroom
If you need some help with your new bathroom design in London, contact our team today. With over 20 years' experience, we offer a one-stop-shop for your remodel. Our service supports you from design to supply and installation, with outstanding aftercare and generous warranties. You can browse our range of designer bathroom furniture in our stylish Brentwood showroom. We don't believe in hard-sell so our team will only be on hand to answer any questions you may have.