We are pleased to announce that we are back open for business and ready to create your luxury hotel bathrooms. While we are delighted to be back, we have had to make some changes to how we work. Such changes have been put in place to protect both our employees and our customers. Therefore, we ask everybody who comes to visit us to have a quick read through this blog prior to your visit.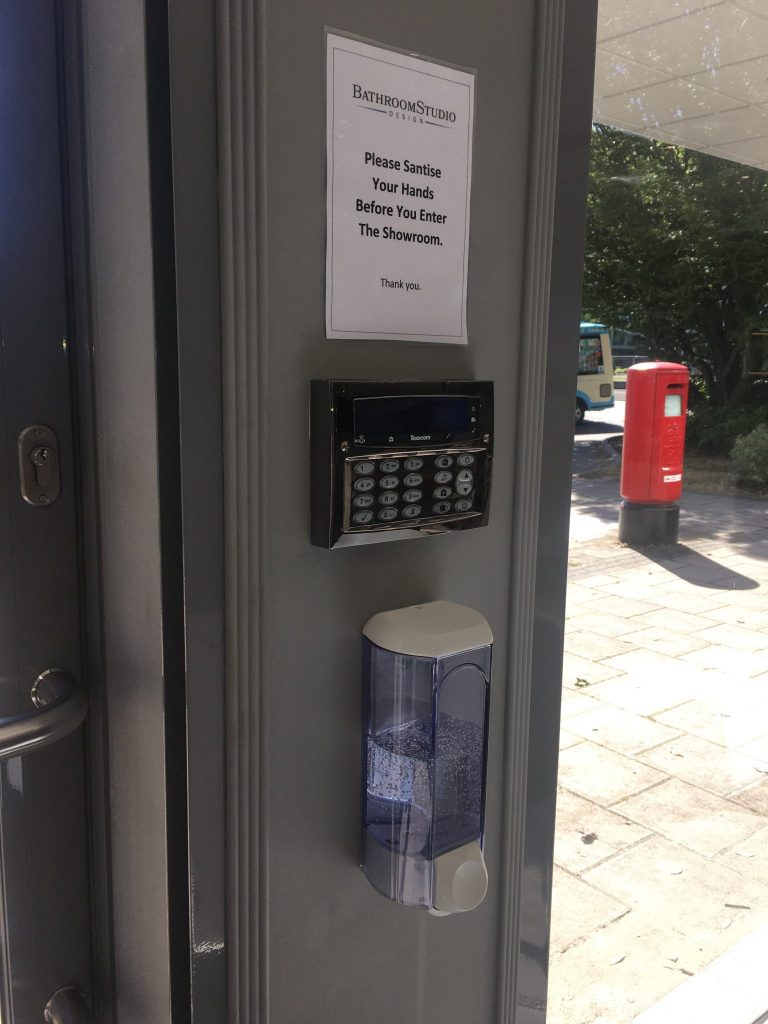 What's Changed?
Like many other businesses, we are learning to adapt to a new way of life in the UK. Throughout lockdown, we have taken the government's advice very seriously. As we get back to business, we intend to continue our vigilance. Therefore, we have put the following steps in place to protect everyone as much as possible.
Appointment Only
Under usual circumstances, we welcome walk-in trade from those who wish to browse our luxury bathroom showroom. However, we cannot currently accept any visitors without an appointment. This allows us to ensure social distancing measures. In addition to keeping you safe, this also means you have the advantage of VIP viewing. You can safely browse our range at your leisure and have a member of staff on hand to answer your questions.
Working Hours
We have reduced our working hours to 9 am till 5 pm. This means we can deep clean and sanitise the showroom thoroughly daily. Whilst we will always try to be as flexible as possible to suit your schedule, safety must come first..
Facilities
There is now a hand sanitising station available in the showroom. We ask that all visitors sanitise their hands on entering and leaving the premises. Furthermore, our design consultation area is sanitised before and after every appointment and the chair placement offers a minimum one metre distance.
Face Masks
The government has now made it a requirement to wear face-coverings in retail establishments. However, this refers to places which are open to the public and that wholly or mainly offer goods or services for retail sale or hire. As we are taking private appointments only with social distancing, we may not necessarily fall into this category. Nevertheless, we do insist that anyone visiting the showroom wears a mask.
Your Responsibility
We are so excited to see everyone and get back to what we do best, designing luxury hotel bathrooms. Furthermore, with reduced access to spas and hotels, we understand many of you are eager to improve your homes. However, safety is paramount! Therefore, please do not enter the showroom if you are experiencing any COVID symptoms. Please ensure you check your temperature on the day of your visit and cancel your appointment if it is raised.