Shopping for your new bathroom is an exciting time. You've decided on your budget, you know what you want, all you must do is go out there and get it.  Sounds straight forward enough, right? Of course, this is how it should be; however, it sadly is not always the case. Many of the issues that can arise from bathroom installation do not become obvious until 1-2 years after installation. Thus, rendering most bathroom installation warranties useless to the customer when it is needed the most. Here at Bathroom Studio Design, we pride ourselves on offering a prestigious service. We believe that transparency is paramount in customer service.
So, let's be Transparent
We've completed bathroom installations in Essex and across London for over 20 years. As such we have seen many installation disasters completed by budget installers which happened out of warranty. Consequently, we set our installation warranty at a generous 5 years to reassure our customers of our high-quality service. Here is what could go wrong with your installation;
What Can Go Wrong and When?
Mold
One of the biggest mistakes in bathroom installation is a failure to install the correct ventilation. Consequently, over time you will notice spores of mold appearing in your lovely new bathroom. Aside from being unsightly, mold is a fungus and can be dangerous to you and your family's respiratory health. If your bathroom is installed in the summertime it could be 6 to 12 months before you notice any problems. Therefore, detailed design and planning is a vital part of installing any bathroom.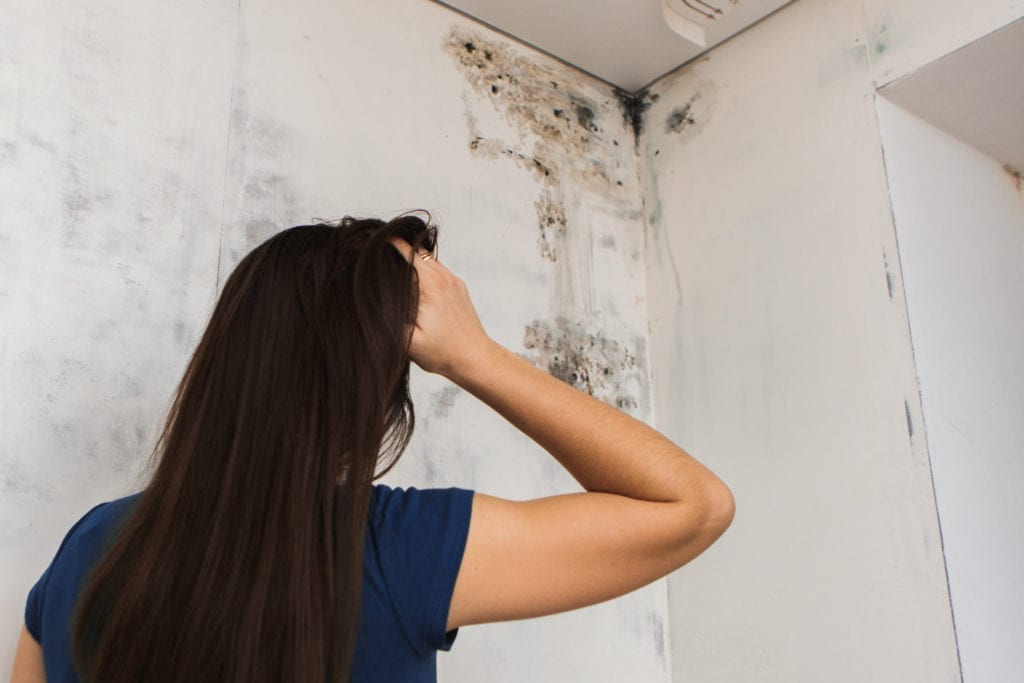 Plumbing
All too often budget installations are carried out by a Jack of all trades. The person installing the plumbing is the same person who completes the tiling. This saves the cost of hiring additional tradesmen but sadly can often lead to corners being cut. If such corners are cut on the plumbing the problem is often hidden out of sight. Therefore, the damage of poor plumbing is already done by the time you notice the problem. Furthermore, the issue may not arise until a year after installation, which most warranties do not cover. Therefore, at Bathroom Studio Design, we use individual expert tradesmen, each highly experienced in their own field. Which in turn allows us the confidence to offer a 5-year installation warranty on all bathrooms we supply and install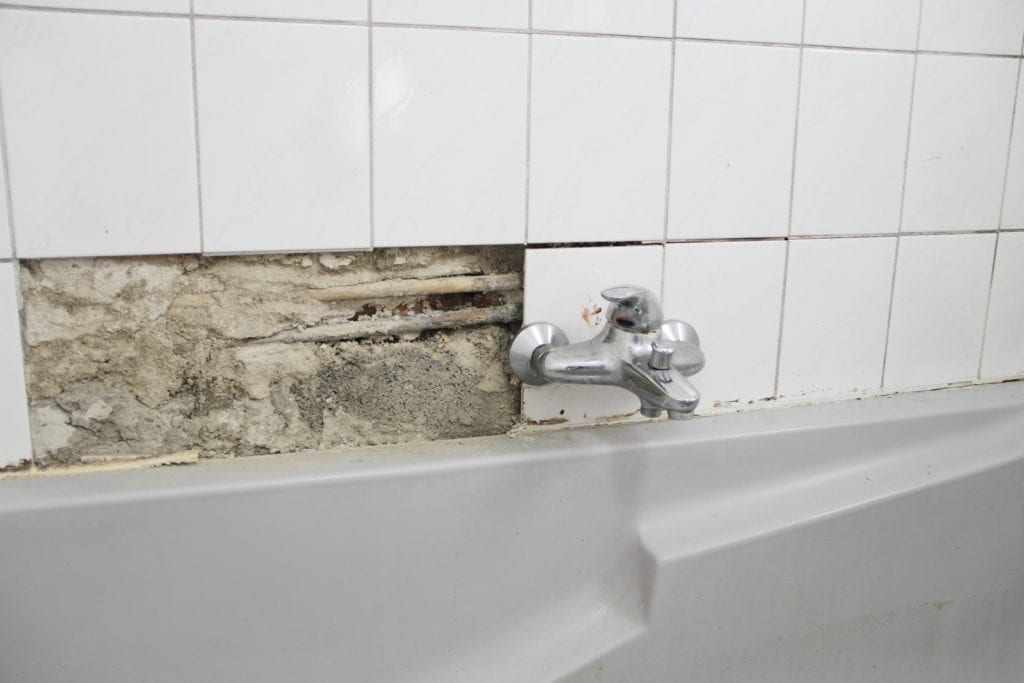 Water Ingress Behind Tiles
Another potential risk of cutting corners is water getting through the tiles to the plaster. This can happen if you have cracked grouting, incomplete or broken silicon seal through poor tiling and mastics. If the substrate (wall) is not waterproof, then the tiles may begin to fall off and major remedial repair is required. Much like the other problems, this will not be visible immediately. Thus, the damage is often recognised outside a one-year warranty. Again, this is why we use an expert for each field, even down to the mastics man.
Always Check Bathroom Installation Warranties
When considering your new bathroom design and installation, don't be easily tempted by a cheap price. This is a false economy if you must pay twice. Therefore, don't be afraid to ask questions, find out who is responsible if something goes wrong. Better still, come down to Bathroom Studio Design and shop for your new bathroom in our relaxed, stylish showroom. Our 5-year installation warranty combined with generous manufacturer's warranties means you don't have to worry about what could go wrong. We will look after you every step of the way, from design to aftercare, we've got you covered!