Escape the Winter Chill
The Winter season brings dark chilly nights, wet weather, woolly jumpers, wellies, and gloves. As beautiful and festive as the season may be, we all look to escape the cold. What better way to remedy the winter chill than to enjoy a nice long soak in a bubble bath? If you have ever been on a spa break you will appreciate the relaxation benefits a luxury bathroom can have. Here at Bathroom Studio Design, we help our customers achieve this at home. We have specialised in supplying and installing designer bathroom suites in Essex and beyond for many years.
Step into Serenity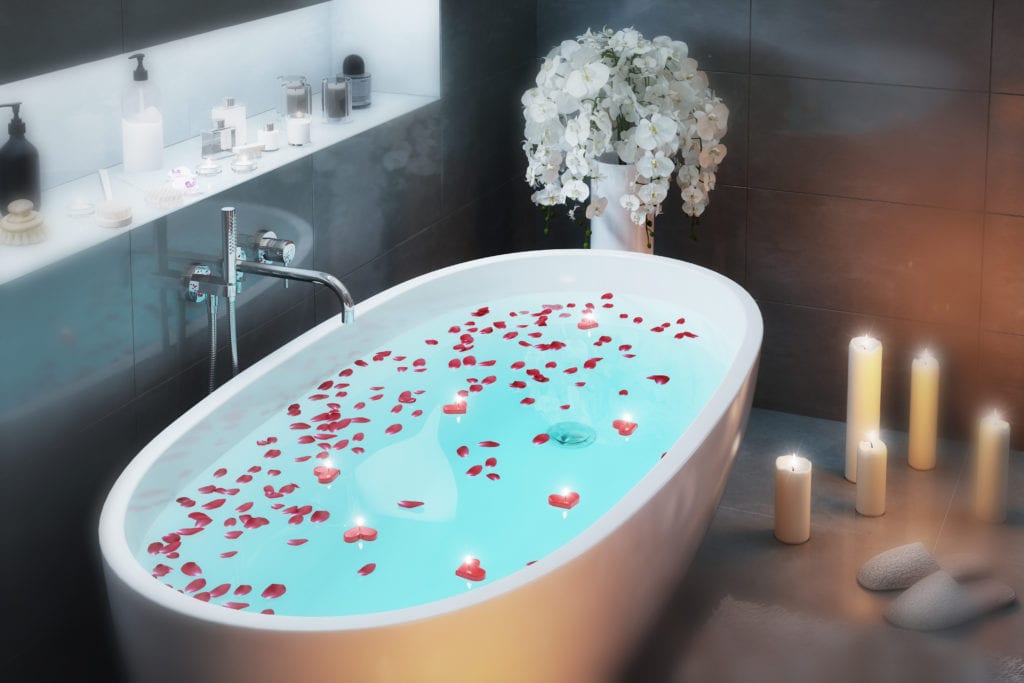 It's been a long hard day at work, the traffic on the way home has you feeling irritable. Your hands are numb from the cold and your clothes damp from the rain. With the day's events replaying in your mind in a whir and the evening tasks ahead, it's hard to think. As you peel off your workwear, you step into your bathroom with tired eyes.
Now, imagine that you had stepped into five-star luxury, your bathroom is that of a boutique hotel. Quality engineered heated floor tiles feel warm, a welcome relief for your aching feet with each step you take.
Need a Massage?
What happens next is up to you…how about a nice massage to soothe your aches and pains? We have a range of luxurious whirlpool baths. The latest technology in Airpool, Hydropool and Combipool systems. All designed to give you that luxury spa feeling at home. Perhaps you prefer a refreshing shower? Our range of showers combine the latest design and technology. The rainmaker or rainfall showers provide a perfect level of pressure overhead creating an ideal ambiance. As the stresses of the day wash away, you will know your investment has paid off.
Get Your Winter Warmer
If you want to view a range of designer bathroom suites in Essex, pop into Bathroom Studio Design today! We have our Winter offer running until the 20th December 2019. Our gift to you this Christmas is free Villeroy & Boch tiles for your new bathroom. A full bathroom of quality engineered designer tiles to complement your new suite. But hurry! This offer is only available on bathrooms ordered before 20th December 2019. Come and enjoy a glass of mulled wine this Christmas, as you browse our stylish showroom.