Designer Bathrooms in Ingatestone
So, you have decided to upgrade your bathroom for 2020, the first thing you must consider is your budget. This can be tricky as the advice on budgeting for your bathroom is often varied. What you must consider is how important your bathroom is to you? How much time do you spend in your bathroom? Much like purchasing a new car, you must balance your budget against your needs. We install designer bathrooms in Ingatestone and across Essex. Therefore, we often see the results of low budget bathrooms in the long term. In conclusion, our experience has shown us that cheap is not necessarily cost-effective.
Do I spend more on Manufacturer or Installation?
Realistically, you need to keep a balanced budget for both factors of your new bathroom. While cutting costs now may seem more economical, in the long-term, it rarely is. We have a showroom filled with exquisite designer bathrooms in Brentwood, combined with a highly skilled installation team.
Quality Manufacturers
Here at Bathroom Studio Design we only supply and install tried and tested products from quality manufacturers. This is because we believe our customers deserve longevity from their bathroom design. Using budget bathroom suites may cut costs initially, but they are more likely to deteriorate through wear and tear. Therefore, forcing you to incur further repair, replacement or installation costs.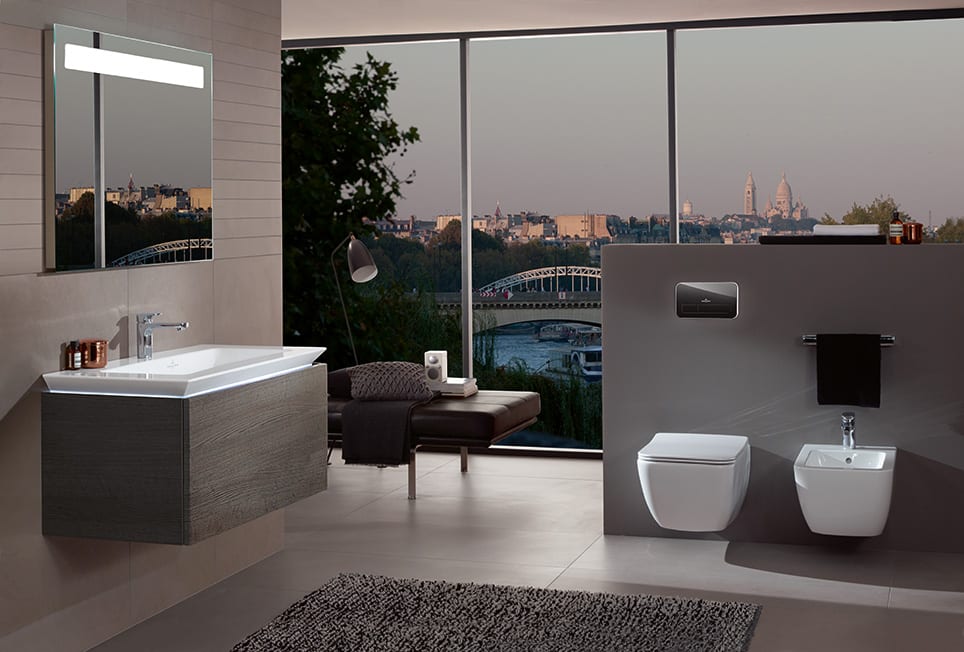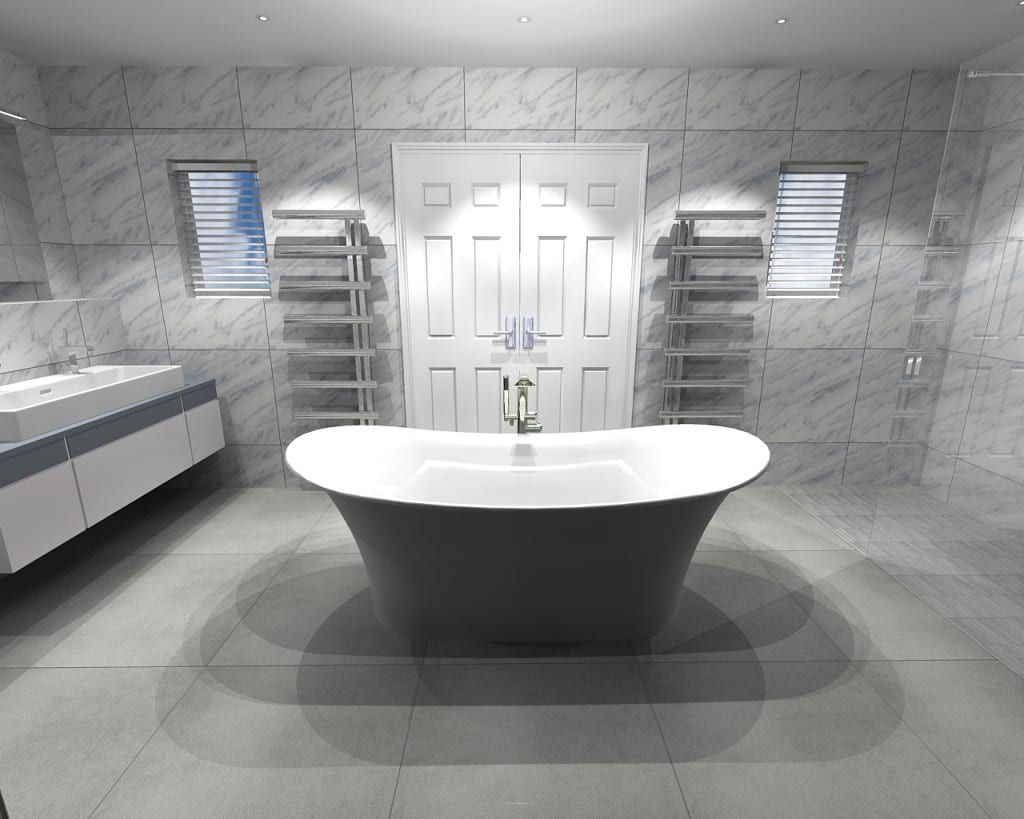 Skilled Bathroom Installers
The same theory applies when purchasing a quality suite and employing a budget installer. Bathroom installation requires an array of skilled tradesmen, such as; plumbers, tilers, builders, electricians, designers. Many cheap bathroom installers will attempt to master all these trades themselves to cut costs. Consequently, mistakes made at the time of installation will cost you more money, time and distress in the long term. Furthermore, the "danger period" for finding installation faults is usually between 18 months and 3 years. Therefore, rending the common 2-year warranties useless.
Purchase Peace of Mind
As we mentioned earlier, budgeting for your bathroom is just like budgeting for your car. You can buy a cheap vehicle which will fulfill its basic function, but will it last? Is it comfortable? Most of all, does it suit your needs? Your bathroom is where you start and end your day, a place to plan and reflect. Dedicating a bigger budget to your bathroom now is an investment in your home and your well-being.
If you are looking for designer bathrooms in Ingatestone, Brentwood or anywhere in Essex, contact our team today. We offer a huge 5-year installation warranty alongside generous manufacturer warranties for your peace of mind.