As September draws to an end and the dark nights set in, now is the time to consider installing a luxury bathroom in your home. As Winter creeps closer, why not start and finish every day in serenity, with a hotel style, opulent bathroom suite? Just imagine, a standalone roll-top bath, filled deep with steamy hot water and topped with bubbles. A chilled glass of wine and a good read to finish off that cold winter's day. Or perhaps you would prefer to start the day with the drench of a rainfall shower on your skin.
Why not have it all?
Here at Bathroom Studio Design, we pride ourselves in turning dream bathrooms into reality. We offer our customers a prestigious service from inception and long after completion. Furthermore, our service provides everything you need to achieve hotel luxury at home.
Installing a Luxury Bathroom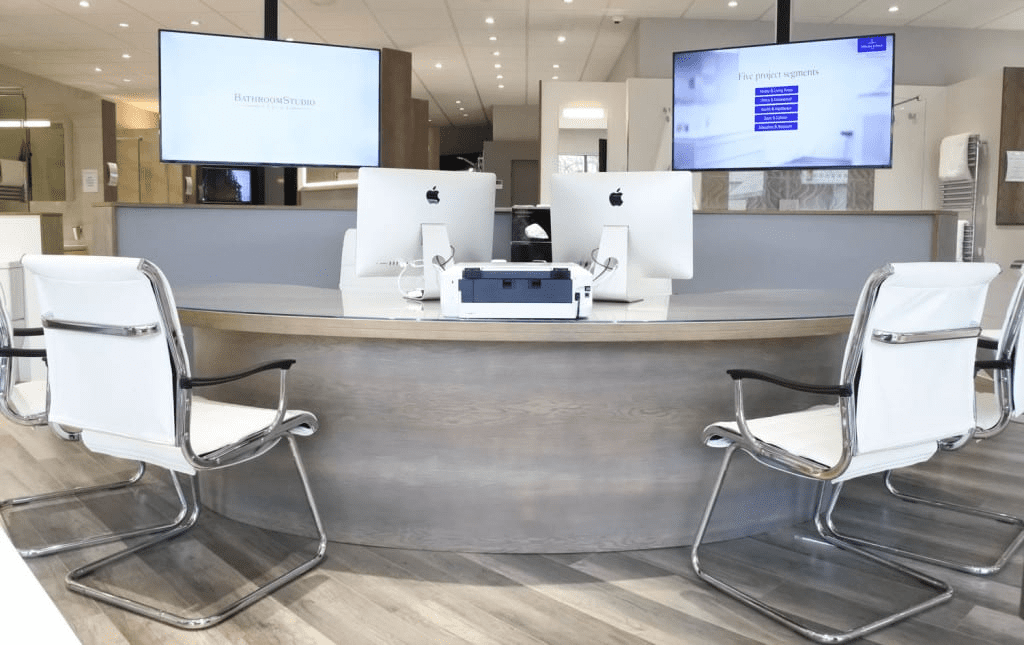 Firstly, our showroom is host to some of the most acclaimed bathroom brands from around the world. You can book a safe, private appointment to come and browse our bathroom showroom in Brentwood. Then using interactive 3D Virtual Reality design software, our in-house design team can effectively design and display your new bathroom. Finally, once you are happy our skilled team of craftsmen will come and install your bathroom. Each member of our team is a specialist in their field, right down to the mastic man.
Stretching the Budget
For many this year has been a difficult one, with so many of us having holidays cancelled and plans changed. That is why we believe having a place of serenity in your home is more important now than ever! A budget bathroom will not offer you innovative technology or precision design and quality. In fact, it can often be a false economy as poor product or installation can leave you paying twice. Therefore, stretching your budget and installing a luxury bathroom in your home can pay dividends in the long run.